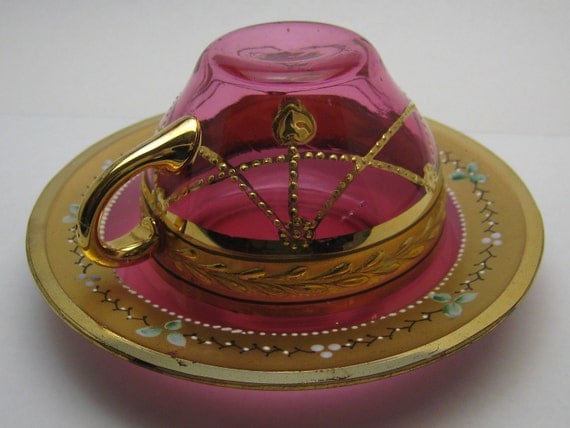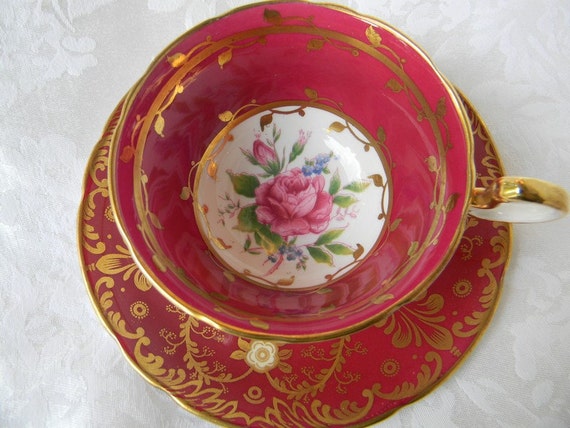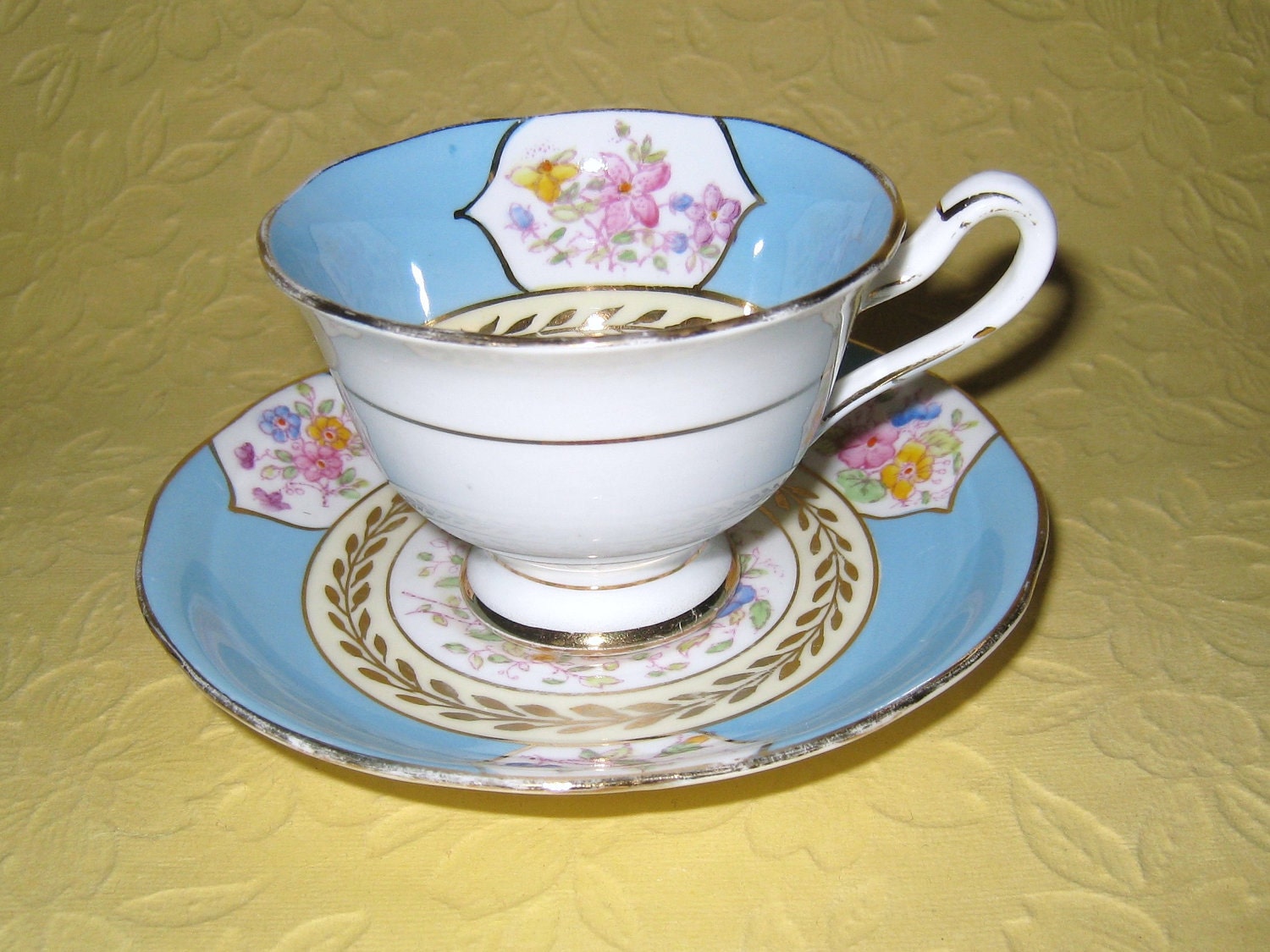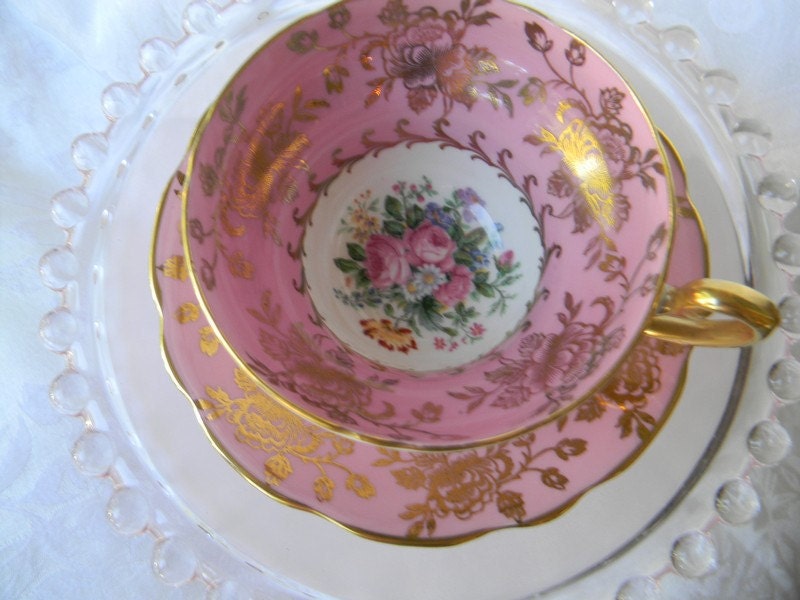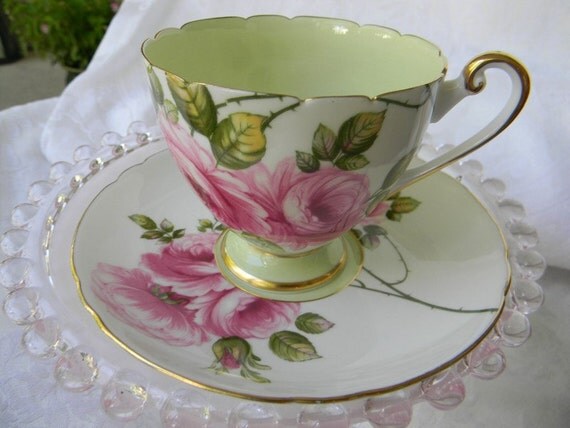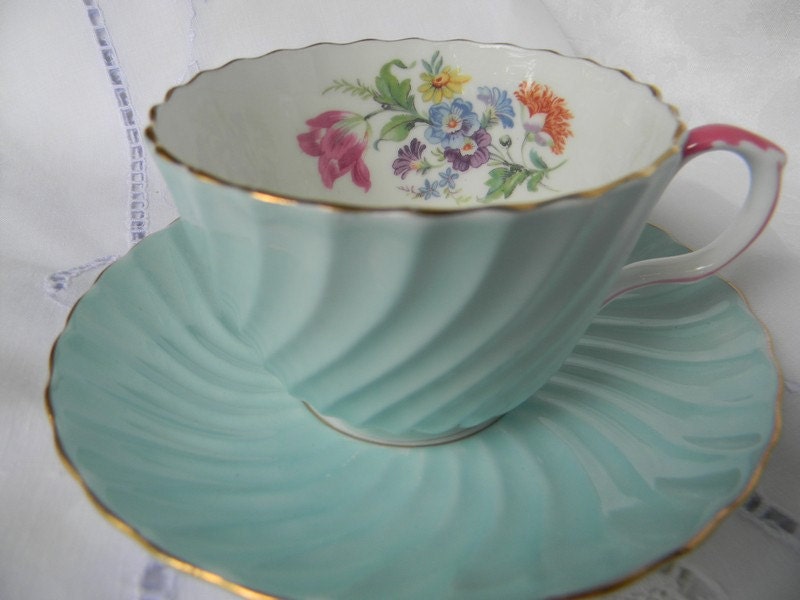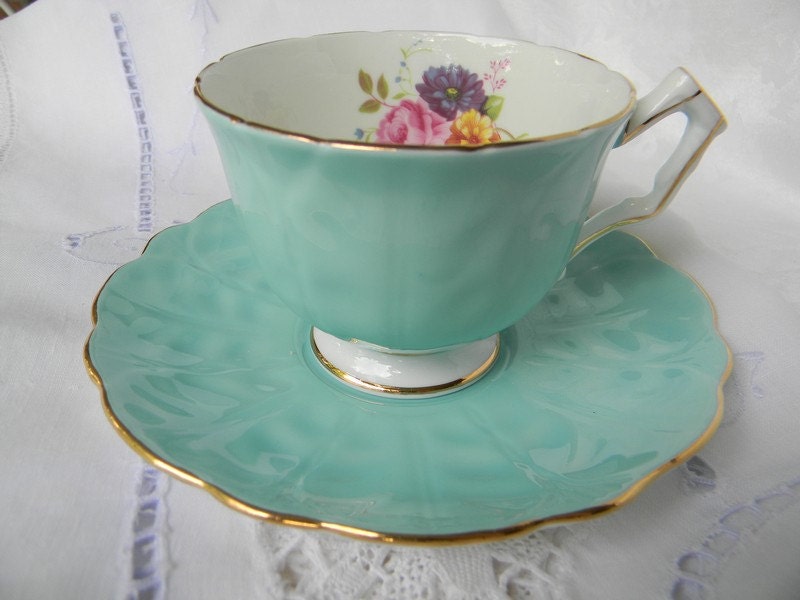 What can I say?
In a word: GORGEOUS!!!!!
This is my treasured Windsor teacup...I can't find it anywhere online and there are numbers on the bottom, so my mom and I think that it is one of only a few in the world!! Ok... so more than 2,000 is not just a few, but hey, this makes me feel special! Lol.
AHHH!!!! I love it. The forget-me-nots inside the cup, and I just LOVE teacups that are a solid color on the outside...white teacups are very pretty, yes, but this?
Sigh!
Vintage teacups are today's theme. Yard sales are too. Hehe....those are good things for a Saturday, right? :) What are you doing on saturdays?
QUESTION: I want to know if you collect teacups- or what kinds are your favorites?